As the name brilliantly suggests, this cosmetic teeth brace system allows adults and older teenagers to get the smile they want, in just six months.
Braces are the most widely used and most effective method to give patients straight healthy teeth and a beautiful smile.
Six Month Smiles has taken the best aspects of braces and modified the treatment and the materials to give adults a common sense, cosmetic solution that fits your lifestyle.
Why Patients Choose Six Month Smiles
• Average treatment times of only six months.
• Clear brackets and tooth coloured wires are barely visible.
• Low forces and short treatment times increase comfort, safety and hygiene.
• Six Month Smiles is typically less expensive than traditional braces and aligner therapy.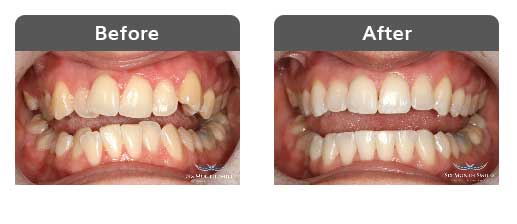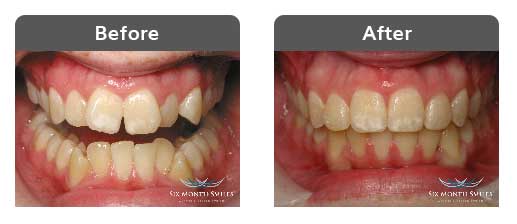 Want Straight Teeth in Six Months?
Using the enquiry button below, arrange a free consultation to see if this treatment is right for you.